One of my favourite marketing lessons is the two ways in which you can create a competitive advantage for your brand. One is to encroach on someone else's market share. So, if yours is 30% and your competitor is at 70% you take away 5% from them to reach 35%. The other way is to increase the size of the pie. While that doesn't increase 30% to 35%, it does increase the value of 30%.
The idea that you can increase the size of the pie has always fascinated me because it means you don't always have to fight, or encroach when we want to create space for ourselves.
So how do you make space for yourself?
Who are you?
Understand who you are. Find ways to work around yourself or to get out of your way. In my thought experiment, one of my questions is exactly this! I cannot wait to see how people have answered the question 🙂
Play to your strengths
I remember discussing with a friend that Legally Blonde was perhaps one of the most brilliant feminist movies ever made. The other one I think is Carol [starring Cate Blanchett and Rooney Mara].
What I love about both movies is, as soon as the women start using their unique strengths and convictions, they realize exactly what they're worth.
Define the space you want to create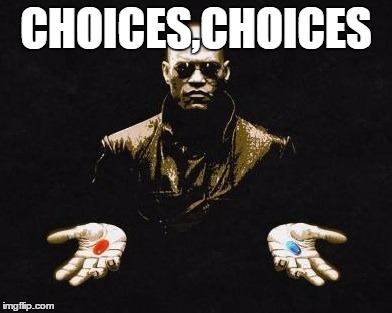 Choose how to define your life. This also means you will have to try different things, or experiment, so you can find what design works best for you.
It took me a while to come to the point where I realized that working from home is something I want to do. It was not easy. But I had to make that choice and then build it so that 5 years later, it works.
Gird your loins
It's going to be hard. You may find templates to base this space you're trying to create on but at the end of the day, it'll be on you. It'll take work and it will not happen overnight. You will have to make hard choices and live with the consequences of those choices.
Find a support system
As a millennial woman, quiet suffering is something that I feel is a part of my DNA. I would rather gouge out my eyes than admit that I need help or I'm in pain. I have been learning to at least admit to myself that yes, I am stressed, or that yes, I am not okay. Having people around me who don't bat an eye when I go on a strop is helpful.
Embrace fear
The thing I have learnt about fear is, there is good fear and bad fear. Good fear is when you're trying something new but are also really excited. This is the one that you can thank for looking out for you and then telling it to shut up.
Take other people with you
One of my favourite stories from my dad's workplace is his subordinates telling us how he always looked out for them and shared his knowledge, time and resources to teach them things that were indirectly related to their job. I think we need to get out of this mindset of competition and get into the mindset of collaboration.
So if you had to describe this metaphorical, magical space that is yours, how would you?
---
This post is part of Blogchatter's CauseAChatter, Gender Talks.