There was a time in my 20s – ha makes me sound like it was decades ago when it was only…er…one decade ago – when friends and I went crazy over Hindu mythologies. It happened because of Palace of Illusions and continued because of Devdutt Pattanaik's Jaya and Sita. There was also the horrible first part of Ashok Banker's Mahabharat series in the mix; but the least said of that experience, the better.
I then did a course on Ancient Greek mythology and read Norse Mythology by Neil Gaiman so it's pretty accurate to assume that myths and legends are quite up my alley. But I entirely skipped out on the King Arthur and Merlin myth – maybe because for a time I had thought Arthur was really a British king – and after hearing what Tolkien scholars said about it and Tolkien's disenchantment of it, I didn't bother.
Then came a time in 2019 where I was feeling peckish because I had just finished watching The Witcher and wasn't all that impressed. I wanted to watch a better fantasy show and none of the ones I tried on Netflix caught my attention. On a whim, I settled on The Adventures of Merlin – or Merlin – as it finally came to be known as. The show aired between 2008 and 2012; so used to as I was of Marvel level CGI, the grainy quality of the first shot was quite novel. I almost closed it within ten minutes but I remembered my rule: I give a show one episode and a book fifty pages to hook me. If it's not able to, then it's not for me. So I kept at it and I have never been more pleased with a decision than giving Merlin a chance.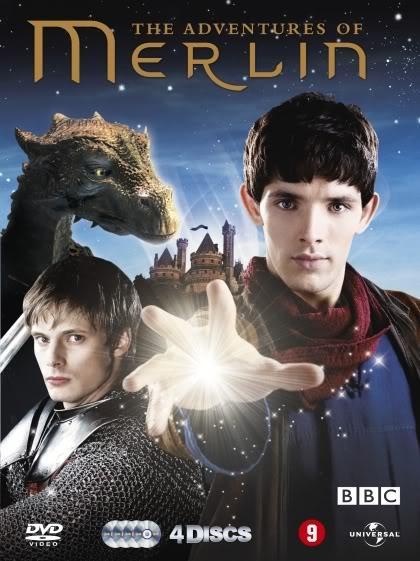 I started the show, then got my sister hooked on it and eventually my mother too. When the show ended, because we had no idea of the tragedy of King Arthur, the finale shocked my sister and I so much that we had to take a day to work through all our feelings. We were so distraught that I immediately started to find other interpretations of the King Arthur legend to make myself feel better. That's how I stumbled upon TH White's The Once and Future King.
This book is considered an authority on the Arthurian legend so it's labelled as a classic. Obviously, I was sceptical if I'd be able to read it. But I needed something to tide me over the loss of finishing a show that was everything I loved and hated. So I picked it up and just like Merlin taught Wart before he was deemed ready to become King Arthur, Merlin also taught me important lessons like the difference between human and animal and why we, even with our higher intellect, cannot live in peace.
The book turned out to be a soothing balm and though TH White's Arthur and Merlin were not at all like the show's Arthur and Merlin, it was a brilliant adventure. I also picked up Mary Stewart's Arthurian series because I just wasn't done with the legend yet.
It was interesting to note that the two threads that remained common between all the renditions of the legend that I have read/seen so far is the love between Arthur and Merlin and my irritation with Sir Lancelot and his holier than thou nobleness. Even Arthur, a king of legend, is open to vulnerabilities but not Sir Lancelot. Meh.
The thing that I adored about The Once and Future King is the friendship that develops between mentor and mentee and how in his final hours of the final battle that Arthur will ever fight, he ends up in his mentor's dream for one final lesson he must learn.
PS: can you think of why Arthur is called the once and future king? It took me 5 seasons and 2 books to figure it out!
---
I'm taking my blog to the next level with Blogchatter's My Friend Alexa. For the next 1 month, I'll be sharing some of my favourite bookish memories; hence the title Reading Tales.