Grocery shopping is my ultimate favourite thing to do. If I was looking to replace a library as my safe space, it would be a grocery store. So while I was in Singapore doing my Masters, since there wasn't a library nearby, the local supermarket company Sheng Siong became my favourite place.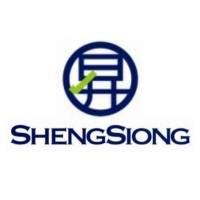 When I was leaving India, my parents gave me only one instruction – I know shocking that it was only one – please eat properly. Apparently, they knew that I would eat less, or not eat as much as I'd like in a bid to save money. Since I had only ever spent money in INR, I was bound to convert everything even though I was spending in SGD.
So I took their advice and instruction to heart. I was careful I added all food groups into my diet – right from fruits to milk to chicken to coffee. I was rather proud of my monthly expenses. I had even made an Excel for the first two months to check my budget wouldn't go over SGD 600.
Sheng Siong was close to my college and my weekly haunt. It was a ritual, going there, earphones plugged in, as I did my week's grocery shopping. I had a set budget of SGD 20 and I found I could always fill up at least two bags with food to last me a whole week.
One weekend, on my weekly visit, there was a table outside Sheng Siong covered with second hand books. You can imagine how quickly I jumped and how many minutes I lost agonizing over whether I should finish my grocery shopping first or book shopping.
The budget for that week, needless to say, was of little concern. I calculated I could forego two glasses of milk and buy myself two whole books.
Book shopping won over grocery shopping. I had logic backing me up of course. I couldn't browse books with heavy grocery bags now, could I? So I browsed and picked up The Birth of Venus. This was in 2013 so Goodreads, reviews, good book, bad book such keywords didn't exist in my vocabulary. I didn't think much before picking it up and the rollercoaster of emotions I went through while reading the book was quite something. I thoroughly enjoyed the book, the love story, how the woman went from a bad marriage to living life on her own terms.
And yet, when it came to deciding if I should take the book with me back home or leave it with the rest of the junk in my room, I chose to leave the book.
As soon as I landed in India, I knew I had made a mistake. I knew I should have carried the book with me. It was just one book – how could I have left it? What kind of a monster was I? I resolved to buy the book, since I had loved it and it contained quite a few memories, least of which was a bonding exercise with a crush who marvelled at my ability to find cheap books in Singapore. To my utter horror, I couldn't remember the name of the book.
After many trials and errors and forcing my brain to give up its secret, I still couldn't remember the name. I finally put out a post on a Facebook group of bibliophiles, explaining the plot and hoping someone would know the book I was talking about.
And they did. And I found it on Goodreads and added it to my 'read' books so I couldn't lose it again.
I'm still not sure whether I liked that book for its story, or it was like a gift my favourite place in Singapore – a grocery store – had given me, or because of the memories attached to it.
I find that I don't much care.
---
About the header image: The only Diwali I spent away from home was in Singapore. This is what greeted us when we entered this place called Little India, in search of some Indian sweets and food.
---
I'm taking my blog to the next level with Blogchatter's My Friend Alexa. For the next 1 month, I'll be sharing some of my favourite bookish memories; hence the title Reading Tales.