My title is a bad joke because lately I have been having more bad days than good days. The news cycle is relentless and every time I feel I can take a breath today; some tweet or story will destroy whatever peace (or piece) I have gathered.
On some days, the bad day creeps up on you much like the cold weather creeps up on unsuspecting Mumbaikars, making us shiver where only a minute ago we were sweating in AC. On other days, they just dump themselves on you, like being thrown in the deep end of a swimming pool. Such days not only make me grumpy and short-tempered they also affect my productivity.
I have learnt over time that bad days are just a thing I have to learn to deal with, much like a cold. Though I am someone who likes to find a reason for why or how I'm feeling, finding a reason for a bad mood usually takes me on a merry go chase which exacerbates the bad day. So, instead I follow one of these things:
Escape scene of the crime
My office is a desk and chair so as soon as I realize I'm in a mood, I get up and go for a walk around the house. Most of the times, I end up in the kitchen and I start to straighten it – keeping away the bartan, opening and closing the fridge, organizing the snack drawer – it all helps.
Phalanges, dancing phalanges
Working with my hands, whether to clean, doodle, cook or make origami, has the profound effect of calming me down almost immediately. I think it's because the effort and reward are almost instantaneous and balanced…meaning if effort is 12 torques, then the reward is 12 torques.
Get physical
A walk or a dance or an exercise routine helps me get out of my head. It stops the reel and it helps me work out my emotions through the music and the contraction and relaxation of my muscles.
Soft kitty, warm kitty, little ball of fur
If it's a middle of the work day and I cannot clean or dance but I need to deal with my mood, I read a favourite fanfiction, or a page of my current read, or watch a blooper video of Cap trying to break a lock with his shield. Having my Kindle next to me, like a good luck talisman also helps. Find comfort where you can. I also have 2-3 videos of the nephew which never fail to make me smile.
I love the smell of earl grey so if you find me making myself a cuppa at 10.30 PM, you should know it's a way for me to de-stress. Smells can also have a soothing effect. I have many scented candles and my sister and I often light one up, dim the lights in our room and settle in, she with her phone, me with my Kindle, as we let the candle work its magic.
Help, I need somebody
If all else fails, I make a to-do list based on urgency, or I ask my team members to tell me what they need from me so their work does not suffer. Sometimes, the universe smiles on me and I have nothing urgent on my plate or my team doesn't need me immediately. Then I'm free to sulk and scroll and generally make a nuisance of myself.
Let yourself be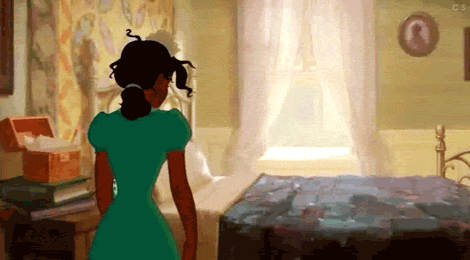 Some days, all the gyaan in the world does not help. Some days I just want to sulk and let myself sprawl on the bed and let the bad day win. It's fine. It's fine. Sometimes you need time to get back on the saddle. It's okay to allow yourself that time.
How about you? What are some of the tricks you use to deal with bad days?
---
This post is part of Blogchatter's CauseAChatter
---
Disclaimer: I'm not an expert. I speak only from personal experience.